Bollywood Reactions for the Everyday Life
One time a friend asked what my guilty pleasure movies were and I contemplated admitting to my Bollywood obsession. In some ways, there's nothing to be embarrassed about; Bollywood has the most beautiful actors and actresses, the costumes and cinematography are breathtaking, and the plots always illicit some kind of emotion, be it humor or sympathy or hopefulness. I've truly learned a lot from them: tensions between Hindus and Muslims, tensions between retaining local language and the invasiveness of English, generational differences, treatment of women, and of course, arranged marriages. But they also are over-the-top in ways that most American audiences don't like; the plot holes are jauntily gaping, someone's mother is always cooking and nagging, the special effects are reminiscent of 70s cop shows, and the romantic song lyrics are cringe-worthy.
And yet, I still love them. So here ya go.
1. Getting your first "Dear Margaret, this is a reminder that your loan payment is due" letter in the mail
2.Whenever you try to figure out all of your life's issues in the shower
3. Licking the last donut in front of whoever just asked for it
4. "Donald Trump is bad but surely he's better than a Democrat!"
I hear this a lot in Indiana
5. "Mags, come over. I'll give you food"
6. Responding with the perfectly timed, smooth burn
7. Trying to look cute while driving with your windows down
8. When you're a poor post-grad and someone tells you that Starbucks is hiring
9. "Are you sure you should be applying for this job? What kind of relevant experience do you have?"
10. Admitting to your secret mullet fetish
11. When someone talks smack about Oprah
12. Trying to get the perfect Vine
13. Bullsh*tting an essay but turning it in on time
14. When someone tells you your hair is on-point
15. When you can't find anywhere to dry your hands after washing them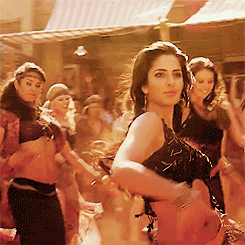 [I'm using the platform to also recommend the following movies on Netflix: BangBang (the ridiculous Bollywood remake of the failed Cameron Diaz movie Knight and Day), Gulaab Gang (a bad-ass group of feminists in rural India take down corruption), Bride&Prejudice (Bollywood for beginners), Daawat-e-Ishq (my personal favorite)]