A Modern Re-Casting of a Beloved Classic
Author's Note: This is probably the most controversial blog piece I've ever written. But I'm brave. I can withstand the criticism. I have courage in my convictions! So without further ado…
Here's my cast listing if "Pride and Prejudice" were to be set in modern-day America/England.
1. Mrs. and Mr. Bennett
The best comedic team I can think of to handle the ridiculous Mrs. Darcy and long-suffering, apathetic Mr. Bennett….no other than Catherine O'Hara and Eugene Levy themselves! They've got the chemistry and the cringe-factor. The Hilarity! The Eyebrows!
2.  Jane Bennett
Who better than Alexis Bledel to be the adorable, sweet Jane? Alexis could perfectly play the kind older sister who never really speaks out for herself, keeping to the long-suffering Disney trope that being nice and kind will eventually get you the man. But I think that she could bring a more relatable feel to the character.
4.Mary Bennett
Mae Whitman could play the dry, a little forgettable, and severely under-appreciated character to a tee.
5. Lydia Bennett
Oh Lydia, you utterly ridiculous, cringe-worthy basic girl. We all love to hate you but after all, you're only just a kid. Only someone who can capture the over-the-top nature of your missteps can play you…someone like Sarah Hyland.
6. Kitty Bennett
Impressionable, silly Kitty could easily be Chloe Moritz with some hair dye (or not, whatever).
7. Charlotte Lucas
Aubrey Plaza would be a great Charlotte; in fact, if she played her as she does her other characters (dry, witty, likable), for once I think that Charlotte could be the one that we all see a little of ourselves in. Sure, Charlotte isn't everyone's cup of tea, but she does try to be herself in her own way, taking charge of her own destiny (come on we all can't be Lizzies, right?). Aubrey's already the best friend we all yearn for anyways.
8. Mr. Collins
Insufferable. Obnoxious. Pompous. Lack of Social Cues. Jesse Eisenberg. Yes.
9. Mr. Wickham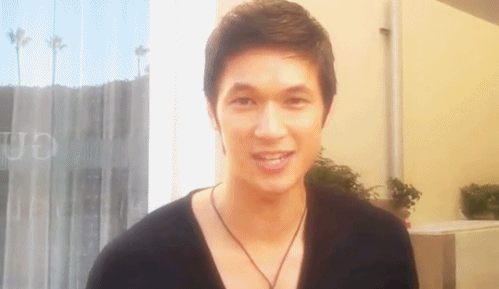 Rakishly good looking? Check. Looks like he's broken some hearts with his deceptively easy countenance? Check. Harry Shum Jr? Check.
10. Charles Bingley
Jesse Williams, of course. He perfectly encapsulates Bingley's charming yet easily persuaded countenance to a tee! Besides him and Alexis Bledel already starred in a movie together as a couple and look how adorable they would be!
11. Caroline Bingley
Gugu Mbatha-Raw, if you've never heard of her, is basically flawless. She is an up-and-coming British actress who could play Caroline's subtle, biting attempts at undermining Lizzie at every turn. She could easily play the fabulous, manipulative, maybe-secretly-great character we all love to hate.
12. Georgiana Darcy
I just really like Zoe Kravitz (and no it's not because her dad is an immortal Rock God). She's cheeky and cute.
13. Lady Catherine De Bourgh
That's right, Julie Freakin' Andrews. 'Nuff said.
AND FINALLY
13. Lizzie Bennett
Okay, so I knew that this choice was controversial but hear me out. Based solely off of "Silver Linings Playbook", Jennifer can play the slightly stand-offish, charming, sometimes even goofy, yet overall independent and strong Lizzie. Witty, quick-tongued, and the queen of cold shoulder, she embodies Lizzie's ability to subtlety poke fun at any given situation. She's a genuine actress who I think could pull Lizzie's sincerity and strength off like a champ.
(Honorable Mentions: Brie Larson, Gina Rodriguez)
14. Fitzwilliam Darcy
LEE PACE because this is my list and I MAKE THE CHOICES. C'mon, the smolder. The smile. THE EYEBROWS. The tall, dark, and handsome. First, standoffish and then ardently in love? Geez, the choice is clearly impeccable.
(Honorable Mention: Colin O'Donoghue)
Opinions? Suggestions? Congratulations for making the perfect post? Comment PLEASE!!!
Yours,
Maggie